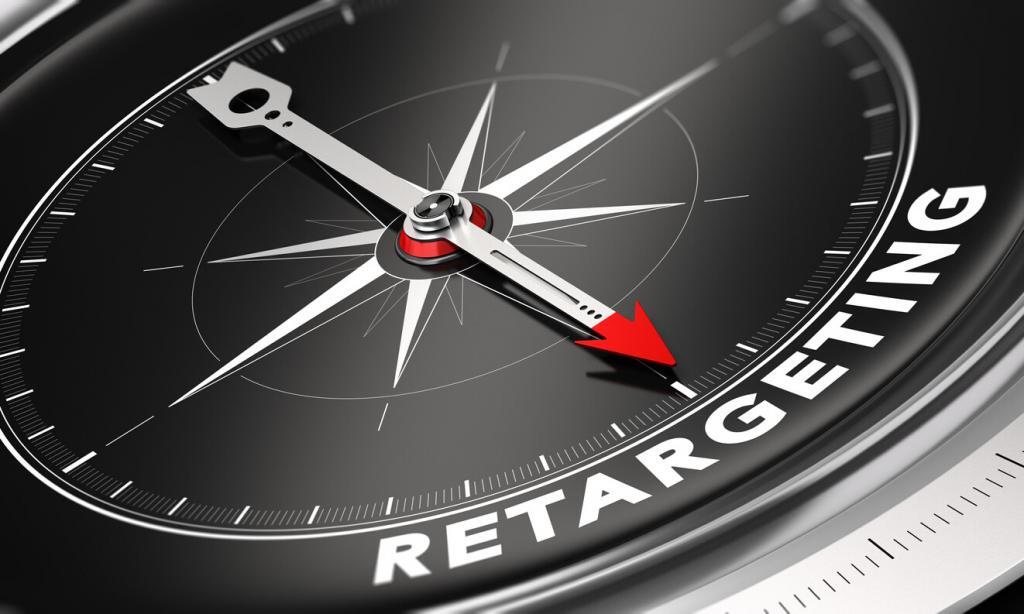 I've been doing this Internet thang for a long time. Over the years, many things have changed. Some for the better, others for the worse but one of the most consistent? The oh-so-very-depressing fact that, on average, companies only convert 2-4% of their shopping carts. With so many proven best practices, you'd think we'd have gotten a lot better, but alas…
The good news is that Voice will DRAMATICALLY increase cart conversion at some point in the not-so-distant future. The even better news? Artificial Intelligence is already improving the situation, and you can take advantage of it NOW.
Not in eCommerce? The tips below still apply… The average abandoned lead form conversion rate is only slightly better than shopping cart conversion numbers. Plus, what we're doing with leads is even less impressive when you factor in the non-primary email addresses/contact info and fake addresses.
Bottom line: Everyone has qualified visitor traffic that they can convert. Improving your retargeting efforts is a great way to do it.
First, a couple of housekeeping items…
WHAT IS RETARGETING?
Retargeting is a form of advertising that targets visitors to return to your site again. It's best known for abandoned cart and recent browse conversion, but companies often use it for email and SMS capture, lead generation; quotes; turning 1x customers into multi-buyers; event sign-up; review solicitation, loyalty campaigns, and more.
 ARE RETARGETING AND REMARKETING THE SAME THING?
Generally speaking, retargeting is for paid ads and remarketing is for email. They both target people who already know you or your brand (aka people most likely to make a purchase or take action.) However, many marketers use the terms interchangeably.
I'VE HAD A SUCCESSFUL RETARGETING PROGRAM FOR YEARS; WHY DO I NEED ARTIFICIAL INTELLIGENCE?
Within your organization, you can use – or not use – artificial intelligence as you wish. However, AI is already being widely used on the vendor (search engines and other traffic drivers) side, and there's no stopping that train. In fact, it's becoming more sophisticated by the nanosecond. (Artificial Intelligence grows as it learns.)
If you don't want to use it, that's your prerogative, and it's good to understand how you could/can. You know, for when you change your mind because you undoubtedly will.
HOW CAN I USE ARTIFICIAL INTELLIGENCE TO IMPROVE MY RETARGETING EFFORTS?
Artificial Intelligence makes things easier. It's known as a smart "prediction machine," but one of its biggest, behind-the-scenes superpowers is processing and analyzing more data/information faster than humans can. While The Machine does the gruntwork, your team can use their brainpower for more strategic tasks.
In terms of retargeting, AI typically means more advanced – more advanced targeting, more advanced testing, and more advanced predictions.
Improving Audience Targeting
One of the best reasons to use AI in your retargeting efforts is how it can slice and dice your audience seven ways to Sunday and then back again….
AI makes it much easier to look at every individual's journey and where they're at EXACTLY in the buying (or inquiry) cycle. Yes, traditional retargeting is great at plucking the last image they looked at and dumping it into a banner. AI can do the same. It can also look at an individual, dive deep into all their relevant data – things like new vs. repeat customer; channel; page depth; step/stage; AAUS (Average Active User Session); product/subject interest; and so on – and formulate a prediction of what the best way to market to said individual is.
How many times should they be shown an ad? What creative will they best respond to? What offers will be most persuasive to them? If you aren't equipped to do all that now, that's totally cool. AI will help you break things down into precise buckets, allowing you to combine/compile them as you wish. You can be as global or granular as you'd like.
The takeaway? Many more customized audiences with individual predictions on what will/should happen next so your retargeting program is laser-targeted and as efficient as possible. Many companies have found this to be a big financial savings and better for customer satisfaction.
Dynamic Ad Creative
As you know, the traffic drivers (search engines, social, etc.) already use a lot of artificial intelligence in their advertising efforts. In fact, many types of paid ads no longer have the option not to use it. You get what you get, and you don't throw a fit.
With that said, whether you're self-serving your ads or not, you can personalize your ads in all sorts of ways: CTAs (call-to-actions), headlines and body copy; primary and alternate photos; video; animation; colors, messaging; and more. You can, of course, do this without AI. AI allows you to test/use eleventy bazillion more variables at once. A huge part of AI's magic is that it does things in real-time and at scale. You get to do MORE now and FASTER with the help of AI.
You can also use AI to help you with ad testing, iteration, tracking, reporting, and analyzing your creative.
Creative is more important than ever because it fatigues so quickly but also because it's being used more and more in context.
Bespoke Offers
Retargeting ads with dynamic special offers, deals, coupons, discounts, sneak peeks, clearance, overstock, sale items, price drops, and so on can all benefit from artificial intelligence. How is it different from traditional retargeting? You can laser-target each offer to an individual user and do it in strings/sequences with variable time-outs. (This prevents you from burning out your visitors with the same ads/offers.)
Incidentally, personalized offers can make a material difference in your retargeting program.  Remember, if you don't offer discounts, you can still have lots of special offers. (First bites are a great example.)
Bid Adjustments
If you've been doing any kind of Paid advertising for a long period of time, chances are you've built up a solid system for bidding without artificial intelligence.
AI will take that system and supercharge it. How? By processing and analyzing all your past data AND real-time behavior data to help you figure out how much money you should spend by individual; what time frame you should spend that money to best convert them; and what ad creative(s), offer(s) and subsequent landing page(s) you should show them at the exact days and times they are most likely to respond. Best of all, the system will change its recommendations on the fly based on the user's real-time activity.
It can also identify how much you should spend per individual based on the type of ad(s) and where the user is in their journey. For example, you may decide to spend more money to get customers on your Automatic Delivery, Loyalty, or Bulk Buying programs than you do to get someone who comes in on a $9.95 product from Shopping or Social. Without AI, you can do this in batches. However, with AI, you can do this based on each individual user, not big groups.
Plus, you can look at your results and automagically change things based on all sorts of variables, things like seasonality, current events, sales goals, and so on.
It'll take some time to build a system that works best for you, but when you do, you'll spend less and convert more. Best of all, your savings will grow as the system learns more.
Time and Cycle Extensions
One of the things that consistently floors me is how _______ (insert a nice word for short-sighted and impatient) marketers are when it comes to timelines. Someone abandons a cart, and they get dumped into an abandoned cart email program with a two-week cycle only to be immediately forgotten about once it's over. Or a company will expire all carts every 30 days. (The thought of this one gives me instant hives.) Or all visitors will get shoved into a one-size-fits-all retargeting program that only targets people for 10 (or some insane number) days, and then they get scorched.
Companies that keep track of high-propensity visitors until they buy or die are the ones to admire. They also tend to be the most profitable.
AI excels at helping determine DTS (Days to Sale). Hence, an easy score is to determine the number of days to sale for your customers and work your retargeting programs around it alongside your other predetermined selects.  (Hint: this works incredibly well for remarketing efforts too.)
AI can figure out what actions work and what sequence(s) to show them in. Instead of just showing one ad and then maybe another with a totally different message, AI can help you build on the ads and the story they tell a particular customer.
You can also develop similar metrics using NLP (Next Logical Product) and retargeting. Plus, AI-powered retargeting efforts have proven VERY successful for predicting which of your visitors will go on an automatic delivery program or loyalty program and when the best time to target them is. (This is an area where social retargeting can be especially useful.)
Bottom line? AI is great at predicting how long an individual will take to act (buy, quote, inquire, etc.) and how to market to them during that time most effectively. You tell The Machine to get you X from Billy Bob the Customer, and the Machine gets you X as efficiently as possible.
Frequency Capping
There's no doubt that we don't have as much control over frequency as we used to. (Yep, I've read what the traffic drivers say, and as much as their overly massaged words sound great in theory, it's not exactly what happens in practice.)
Being able to control your frequency based on each specific visitor and where they're at in the buying journey can be EXTREMELY useful. And, even if you can't control it, knowing what it is and how to work around it is worth the effort.
As much as it pains me to say, overmarketing can damage your conversion rates and your brand. And even if you're not worried about that, ad creative is fatiguing faster than ever, so you may be overexposing the creative that you do have.
Frequency capping helps those types of issues (and others, too) by setting limits (aka caps) on how many retargeting ads an individual user will see in a specific period. You should be using it whether or not you have AI.
If you have artificial intelligence, though, it can help you perfect your capping program – individually and in real-time – on its own or combined with any/all other data you want to throw at it.
Reactivation
Using retargeting for your reactivation efforts can be incredibly fruitful. This is especially true for people who have unsubscribed from your Email/SMS list or aren't responding (opening and/or clicking) to your emails/texts regularly. As an aside, recent non-responders can still be very juicy.
It's also suitable for visitors where you don't have any/much information at all. It tends to work very well for HENP customers and the like. (HENP = Highly Engaged Non-Purchasers.)
Getting people to come back to your site may take several attempts. It also may take different creative, messaging, or offers. Marketers use AI to help with their remarketing efforts because it keeps track of the customer journey and pivots in real-time based on the user's actions.
Automatic Delivery Programs
Retargeting can be great for targeting visitors who should join your automatic delivery programs. You'll want to develop a special audience and then an action plan for this audience. Users won't need to be targeted all day every day. Instead, you'll likely want to get them right when they're happiest with their purchase or when the items are about to run out. Of course, you'll want to test this as your mileage may vary, but those are good places to start if you need a couple.
It's important to note that you'll need a special set of ads for this program with different creative and offers. If you don't use discount-based offers, you'll want to test various benefits (from your Unique Selling Position) to see which one(s) performs best. The good news is that this type of creative often doesn't fatigue as quickly.
If you aren't doing retargeting for your autoship program already, you should test this program.  It typically works even if you do the bare minimum. However, using AI will allow you to market to every individual in the window (dates/times) they'll most likely convert. It can also help with building bespoke creative and personalized offers.
Loyalty Programs
Does your organization have a loyalty or rewards program? If so, have you tested using retargeting to get people to sign up for it?
This works much like the automatic delivery program above. It's worth testing with or without AI. Artificial Intelligence will make it easier, however. It can pinpoint your customers who are most likely to convert using retargeting efforts, develop creative and offers for every individual; and pinpoint the best landing page(s). It can also help you with all the testing and analysis.
Testing
There are loads of things that you can test in your retargeting programs. Budgets, call-to-actions, creative, messaging, frequency, branding, landing pages, visuals, and so much more.
One of AI's most significant benefits is that you can quickly and easily test lots more variables at once, and you can iterate your ads while you're testing. Instead of running a test, waiting for the test to finish, analyzing the results, and then implementing your changes, AI allows you to react to the results in real-time. It's surprising how teensy; tiny changes can make big differences in advertising if you pursue them properly.
Social Stepping
Most marketers have a love/hate relationship with Social. A proven way to improve the relationship is to convert more visitors from your social channels into buyers. Retargeting can be a very effective way to do that. The key to building retargeting programs for your social folks is to ensure you keep your audience segregated. Social users behave differently and often respond to different offers and, most importantly, different creative.
Many companies have profitably built social retargeting without AI. It can be even more economical if you use AI to help you profile the names based on things like overall propensity to buy, most logical landing page to send the visitor to (by individual), and so on.
Social names typically have a much different shelf life, so AI can help you determine how long yours last and if/when it's prudent to market them again. Incidentally, this is true for AI and all your channels. One of the biggest reasons it's best to segregate your social channels is that social open windows can range wildly overall and social channel(s) specifically.
B2B? This tactic can be a game-changer for you. It may take a minute to perfect your system, but it's worth it for B2B leads, especially the costly ones.
Marketers successfully use similar techniques for converting marketplace customers. And yes, I know this can be risky depending on the brand and its Terms of Service. You're either willing to try the fugu, or you're not.
Visitor Tracking
I know. I know. This is also controversial yadda yadda yadda. You're either into it, or you're not. I'm not here to yuck anyone's yum. If you're into it and you're using it traditionally in your organization, you're probably using an outside service that recognizes visitors (companies or individuals) who are browsing your site and giving you the information or marketing (mailing, emailing, targeting, etc.) on your behalf.
You could use AI to replace them (the build is relatively easy), or even better, you could use AI to help you combine their data and learnings with your data PLUS other available 2-4 party data. Yes, there are lots of details to doing this – including privacy and legalese – but being able to use the information actively – in real-time and at scale – can supercharge these types of programs.
Merch-Switching (aka Finding More Appropriate Products for the Visitor)
Very few marketers employ a Merchandise Switching strategy, which is a shame because when it works, it REALLY works. YOWZA!
Like many other things listed here, you can do this traditionally or with the help of artificial intelligence. Still, the goal is to test showcasing different products/services to your visitors after they've proven that your previous retargeting/remarketing efforts have been a failure. This can also work well for visitors whose email/SMS address you've not yet captured and your unsubscribes.
You already know the gist of it – you identify the products that the user has browsed or purchased in the past, and you figure out what's best for them to buy. To do this, you can use your own data and 2nd or 3rd party data if you want more enhancements. Then, you build your retargeting ads around the new product(s). Incidentally, if you're already doing NLP analysis, then you'd could tweak that model to make something work here too.
Many think this is just a "showcase of a cheaper product strategy." It's not. That strategy can certainly be tested, especially if you have a traditional retargeting program, but this tends to work for things like offering your visitors different variations of the product (not necessarily cheaper) or switching to a product that has better reviews (or frankly any reviews for products that haven't been reviewed as of yet.) For visitors new to your brand, showcasing an evergreen product (aka long-time bestseller) often works best.  It's also an area where good-better-best pitches can work. Same with bundles and combos.
The key here is to use what you know about the visitor to both your advantages.
Have questions or comments about using artificial intelligence in your retargeting efforts? Already using it and have some tips to share? Tweet @amyafrica or info@eightbyeight.com.