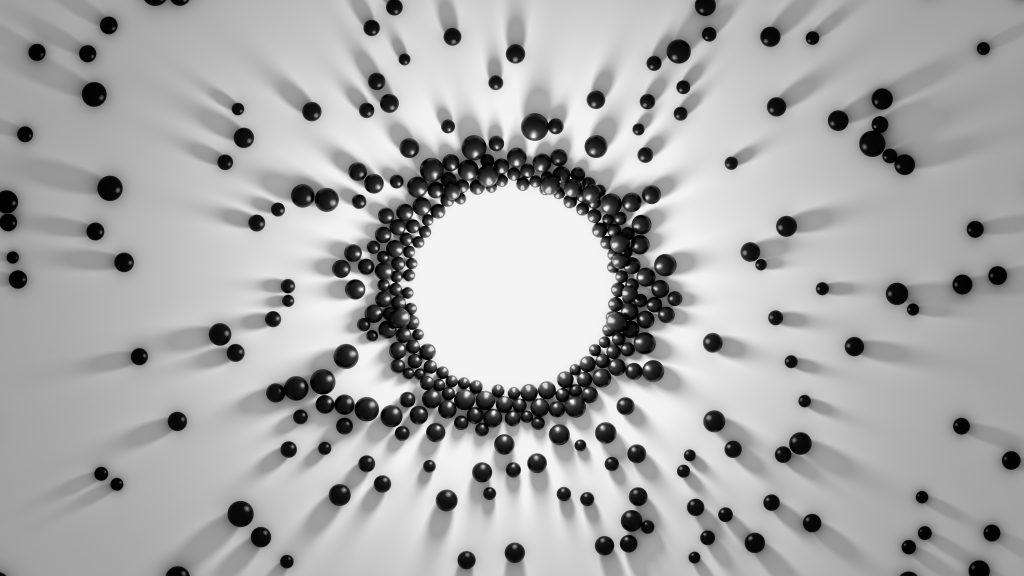 "If you think you are smarter than the previous generation… Fifty years ago, the owner's manual of a car showed you how to adjust the valves. Today it warns you not to drink the contents of the battery."
The tiniest tyrant sent me the above quote the other day. His age group texts non-stop, in GIFs and talking Bitmojis. (Shoot. Me. Now.) They also use limited text and absolutely no punctuation whatsoever because "it's rude." Most days, I feel equal parts ancient and enigmatologist.
My decrepitude notwithstanding, his GIF was on-point for his argument (don't ask) as it is for so many things these days, one of which is New Customer Acquisition.
Gaining customers is the lifeline of almost every business. If you're in charge of new customer acquisition at your company, you probably spend a lot of time figuring out things like how much to spend on your overall acquisition efforts; which channels deserve your utmost attention and, frankly, money; which customers you'd like more of and which ones you don't.
For many companies, 2020 and 2021 were a jackpot acquisition-wise. This year is turning out to be a bit different, however. It's increasingly expensive and over-the-moon competitive. The thing about it, though?  After all these years, we haven't gotten smarter about new customer acquisition.*
Sure, we may run more sophisticated models, but have we really gotten better at converting prospects? Have we improved at taking traffic from fickle channels – like Shopping and Social – and getting them to buy? Are we savvier about ranking visitors based on their propensity to purchase and then creating bespoke (hyperpersonalized) journeys till they buy or die? Have we built rock-solid customer profiles so the algos can chase our prospective customers with laser focus? I could go on, but you get the drill….  In terms of new customer acquisition tactics, many of us have been just treading water… Or, you know, drowning in puddles.
It's easier now that Artificial Intelligence has come along….
AI has been around since the 1950s, but thanks to recent advances in machine learning, natural language processing, and computer vision, things have gotten very interesting. Bringing in new customers to your mix is now easier than ever…  #nohyperbole
Where can you use AI to help with your new customer acquisition efforts?
There are lots (and lots!) of ways that artificial intelligence can improve your new customer acquisition strategies. This includes automating sales and customer service efforts; improved analysis; personalized merchandise; content and offers; and things like….
Predictive Segmentation
Predictive Segmentation (one of my personal favorites!) allows you to assign every individual on your list a score based on their likelihood to buy, sign-up, quote, engage, churn, etc. (You choose what's most important to you. Measure one thing or measure them all.) It can also determine things like who is most likely to sign up for automatic delivery and loyalty programs, who will spend the most money with you per x time period, who will order the most frequently, who will have the highest lifetime value, and so on. Again, Predictive Scores can be tailored to what you, as a marketer, want to measure, and they can be used for customers and prospects alike. Most impressive of all? Scores change dynamically based on real-time data allowing you to customize each user's journey with the most up-to-date information.
One of the weakest parts of traditional new customer acquisition strategies is that they're all too often one-and-done. You make the plan. You execute the plan. Months later, you review the results of what happened and tweak them. Rinse and repeat. AI changes that. Instead of legacy static methods, AI allows you to be fluid. This allows you to track folks over an indefinite amount of time. It also continuously improves your plan in real-time, maximizing your conversion while minimizing your expenses. For example, many legacy companies' method for converting email inquiries is to dump them on their email list, maybe send them an onboarding series (you definitely should do this), and then dump them into their regular blast program till they purchase. That's the big "strategy." With AI, you can score the leads as they come in, based on everything you know about the user and their behavior, and then market to them accordingly. Instead of dumping them in a one-size-fits-all program, everyone gets their own personalized journey with the appropriate number of contacts for them.
Hyperpersonalization throughout the Customer's Journey
In the big scheme of things, AI is a prediction machine that is fantastic at gruntwork. It processes and analyzes oodles of information – at scale and in real-time — allowing you to create customized journeys for every individual on your list.
For many businesses, just implementing a personalized strategy for your direct/branded traffic can work wonders. You've been able to do that for decades, though. AI enables you to connect with each individual based on where they're at in the journey. It also allows you to customize the on-site user experience (nav, cart/checkout, internal search, PDP, etc.) and the follow-up communications (remarketing, retargeting, triggered emails, SMS, push notifications, and so on.)  Plus, because the AI learns, it can dynamically change based on the user's actions, pushing them further down the pipeline.
Channel Scoring
For even the biggest, most profitable companies, there's typically more need/want/availability than there is money which is why it's essential to know which channels you should spend your money on and what the most effective way to divvy up your marketing dollars is.
Artificial Intelligence makes channel selection incredibly efficient. Because it's so goal-oriented, AI can be set to maximize whatever it is that you're most interested in. You can break things down by channel, by individual, a combination of both, or something different altogether. AI will work to the goal that you set for it. This allows you to find the sweet spots in every channel. Things like which keywords work best in Paid Ads, which pockets of visitors from Social are most likely to buy, and which are perpetual browsers.
With AI, channel selection/scoring is dynamic, so as things change in real-time, you can change right along with them. No more waiting till the end of the quarter/year to analyze your efforts. You'll know what's working minute-by-minute so you can change your spend/strategies accordingly.
Laser-Targeted Reactivation Efforts
Companies differ on whether reactivating old customers can be considered new customer acquisition. However, they can usually agree that bringing inactive customers back into the fold can be very lucrative, especially compared to some of their other efforts.
AI excels at predicting which of your past customers you're likely to win back. It's also fantastic at figuring out when an existing customer will likely churn so you can change your strategy before it's too late. Because it analyzes historical and current data, AI can predict who is most likely to come back; which channel(s) will be most effective at getting them to return; how to boost engagement in said channel(s); and what offers, merchandise, and messaging you'll need to sway them. One of AI's biggest strengths is that it can keep track of every individual across every marketing channel.
In the ole' days, you probably had a bucket for each channel. A catalog customer was a Catalog or Direct customer. A customer who came in through PPC was a Paid customer. Now, you can look at every channel and value it at an individual level. If Person X first comes in on an organic ad, leaves, comes back via a retargeting ad, puts something in their basket, bails, comes back through a trigger email or text, and buys, you can value each part of that experience AND the overall experience and then plan for it accordingly.
What's the most significant benefit of using AI in your New Customer Acquisition efforts?
AI processes and analyzes so much past and real-time data at scale, that it's far superior at finding patterns and insights than people. This opens up new channels and new opportunities. It's also incredibly beneficial for online/offline integration, competitive intelligence, dynamic automation, optimizing lifetime value, streamlining referral programs and review/testimonial collection, upselling and cross-selling, and identifying what you need to change/offer on your website to increase your overall conversion. Too many marketers spend the BIG bucks on new customer acquisition and don't make the necessary changes to support said new prospects and customers on their site. (Hint: this includes speed/performance/accessibility/technical stuff, navigation, and most importantly, cart/checkout.)
The VERY biggest benefit is that it optimizes spend. Yes, it can save time (and lots of it!), but it's just plain crazy-good at getting you more bang for your marketing buck. With skyrocketing costs, increased competition, less attentive users, and more variables in the algos (speed, performance, proximity, accessibility and so on), this has become more important than ever.
It's important to note that this is done without human bias. I know. I know. Whenever consultants talk about Artificial Intelligence, they talk about bias, privacy, or the ultimate face punch, privacy and bias together. Bias can be a major concern. Full-stop. However, when we talk about new customer acquisition, the human bias can be Everest level. AI removes the "I've never heard of that company, so I'm not going to pursue it" and the "I don't like this person, so I'm not going to respond to them" type drama that runs rampant in sales/B2B organizations.
As an aside, in B2C organizations, the limited/no bias benefit is the result of its unique ability to look at an entire user path/journey instead of disparate elements. In other words, instead of just looking at each channel/segment individually, it can also look at how different channels/segments can combine to get someone to convert. This allows marketers to see the whole picture so that they don't dismiss specific channels (Social, for example) for not being the first (or last) thing the customers saw before they converted. (As an aside, multi-touch attribution is another thing that AI can help you master.)
Something up and coming that you won't want to miss out on? AI-assisted content.  AI is becoming better and better at content development. It's nowhere near the 95% automated level that many of the most well-known vendors are promising, but with a bit of elbow grease and patience at the beginning, it's excellent at pinpointing what you should talk about and what keywords you should mention when you're doing the talking, er, writing. (Again, it's superior at gruntwork, and it uses the entire internet as its library.)  In the past few years, I've seen several companies open up entirely new markets and customer groups/individuals with AI's targeting assistance and content suggestions. This has been ESPECIALLY true for video, and I'd be remiss if I didn't mention it's excellent with organic and Social creative as well.
Have a question about how to use artificial intelligence in your New Customer Acquisition efforts? Tweet @amyafrica or write info@eightbyeight.com.
*Many argue that when Social came into play, we got much worse, pouring money down the drain on far too many initiatives. I am on record for vehemently despising all things Social (insert anti-social joke here.) However, I not-so-secretly love Social advertising and think it's gotten a lot better in the past couple of years. It's also uber-lucrative when done correctly, she says with Scrooge McDuck eyes.