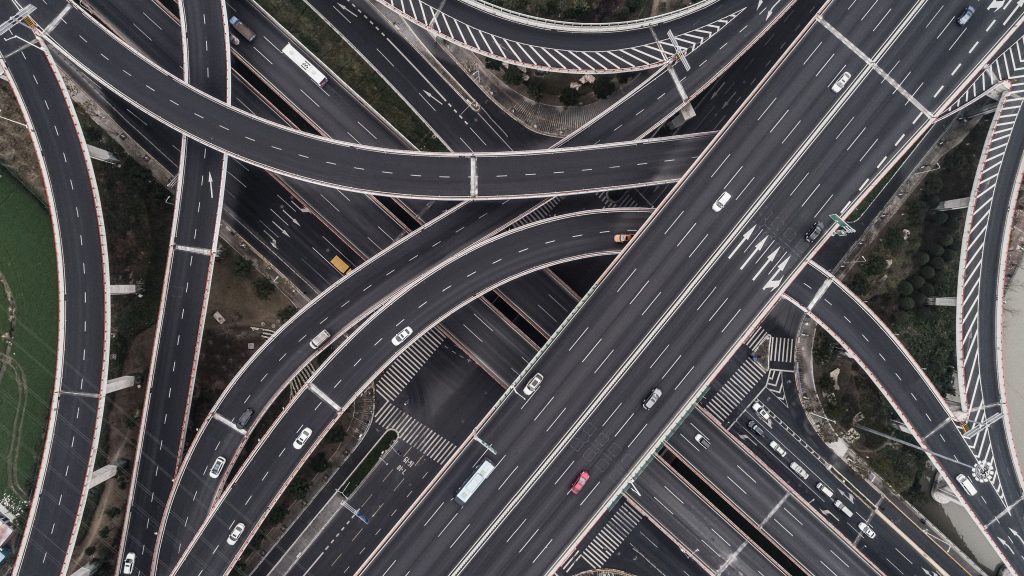 One of the questions I get the most about using Marketing Artificial Intelligence in Paid Advertising programs is: "What is actually working in practice as opposed to what the vendors are saying and selling?"
Below, you'll find different ways companies successfully use artificial intelligence in their Paid efforts, as well as the most frequently asked questions we get about the subject.
Let's be frank, however. I have yet to see anyone use everything listed well. (No, not even the big guys.) This is understandable. AI is ubiquitous in our everyday lives, but nowhere is it more pervasive in our professional lives than in the traffic drivers (search engines, social networks, marketplaces, etc.) Companies that sell ads have got this whole AI thing on lock. Are they perfect at it? Hard no. Are they getting better and better at it every day? Absolutely.
Why is this important to know? Because their AI often impacts your AI. Sadly, it doesn't happen in a chocolate-meets-peanut butter, love-at-first-sight romcom way. It's messy, especially at first.
After implementing something AI-powered in your program, thoroughly analyze the results before moving on to the next thing. Whenever you add something else, review each of the previous elements individually and all the units as a whole to see if there's anything you need to tweak before progressing. (Seriously, please do this with your AI projects. It can make a HUGE difference.)
Remember, as your AI gets stronger, things may change. (This is a wonky process because you'll add x new things with nary a ripple and then find that it's the 5thth thing that creates a deathly tsunami.) Don't worry though; this is all figureoutable as long as you're overseeing things, keeping a close eye on your results, and disrupting as necessary.
Okay, on to the list of proven ways Marketing Artificial Intelligence can improve your Paid Ads Program…
BID AUTOMATION
Bid automation has been around for quite some time, but it's gotten markedly better in the past few years. It automatically determines the optimal bids for all your keywords – in real-time and at scale. (The last part is important because the fluidity in which it does this is far superior to many of the legacy tools you may have used in the past.)
Most traffic drivers have bid automation tools that you can use to maximize clicks or conversion and target CPA, impression share, or ROAS. Chances are you'll want to take advantage of those resources. You may also want to build your own in-house AI that looks at each traffic driver individually and collectively. (The latter is excellent for comparison. This can be extremely helpful if you are doing ads in Social and Marketplaces as well as your regular Paid programs.)
Tip: The key to proprietary AI-enabled bid automation is to assign one goal. (At least at first.) Too often, companies want AI to "save time, make more money, increase their conversion, and improve their adoption to cart yadda yadda yadda," and they end up building something poor at worst, okay at best, but never great.
Figure out your primary goal, make sure your data supports it, train, test, analyze your results, and then make changes. The key, particularly at the beginning, is optimizing your models. Different advertising channels or properties may have different goals.
Chances are you may need a different strategy for long-tail keywords, so please keep an eye on that.
Also, you still need oversight if you use an outside package/vendor. (When you're working with an outside AI-powered package, you'll want to know how their other clients' data is impacting their AI and, ultimately, how that affects you.)
PREDICTING CLICKTHROUGH AND CONVERSION RATES
Because AI processes and analyzes ALL the data that you can throw at it – and then some – it's very good at making predictions about clickthroughs, conversions, likelihood to purchase, impact on Quality Score, and so on. This is often sold as a solid budgeting tool (legit), and a way to maximize your return on ad spend (also legit.) It's also great for discovering new markets, determining how to introduce new products most effectively, and increasing adoption (the #1 secret for eCommerce companies.)
Tip: Many Paid vendors will promise that artificial intelligence will increase your Paid conversion rates. Sometimes this is true. Other times, it's not. It's fantastic at making predictions, but conversion success depends significantly on the quality and quantity of your traffic. If the traffic is Bullseye traffic, your conversion will be high. If the traffic is 7th rung? Not. So. Much.
The good news is that you can control the outcome by the goal you set. If you're on a shoestring budget and can't afford to waste a penny, set the goal to maximize the return on your ad spend. If your goal is new customer acquisition or reactivating old names and you have money to spare, set the goal to maximize the number of new names and/or orders that you bring in. You may get a lower conversion rate overall for the latter, but you'll be adding new/resurrected names to your list. Bottom line: you control the outcome so set a good one!
Marketers tend to predict clickthrough and conversion rates by channel. Artificial Intelligence allows you to go deeper and predict things within the channel. You can do this by pretty much any segment you can think of – some of the most useful are device, location, new vs. repeat visitor, buyer vs. non-buyer, and email/SMS subscriber vs. unsubscribed vs. potential subscriber. (Subscriber could be email, text, voice app, etc.)
TARGETING AND SEGMENTATION
This is, by far, one of my favorite reasons to use AI/ML in Paid Ad programs. AI looks at ALL your historical and current data – keywords, demographics, behavioral information, ad costs, property, clickthrough rates, location, device, time of day/week, etc. — and gives you insights you won't easily find elsewhere.
You'll gain deep intel into your audience, what offers they respond to best, the creative and ad type(s) that make them click, the top products and/or categories they like to see featured, their customer journeys, whether they benefit from "offline" engagement, and so on. Best of all, you can do this individually, in small batches of prospects/visitors, or as big groups.
Tip: Why is this better than traditional segmentation and targeting? Good question. When you test AI-powered vs. legacy targeting, you'll find that AI targeting is typically more relevant to the user. AI helps you refine things to the EXTREME. This results in improved conversion and lower spend per sale. (It can also increase the cost, but if you do things properly, you'll spend less on space. Fewer but far more targeted ads at a higher price but less overall spend = better top and bottom-line revenue.)
CHANNEL/PLATFORM SELECTION
Need help figuring out what new channels to add to the mix? Want to get more bang for your buck by streamlining your ad spend? Marketing Artificial Intelligence is excellent for determining which channels/platforms to use and when. You can use this secret weapon from a spend perspective, a customer perspective (where X customer(s) respond(s) best), or a whole journey perspective.
Tip: Many marketers are still looking at their collective channels to gauge success. This causes them to miss out on all the potential synergies between the different properties and channels. More important, it often results in excess spending (aka wasting money.) Do a deep dive into your channels/platforms individually and holistically. Once you've got that covered, take your AI-powered channel/platform selection a step further by figuring out which message(s) are suitable for which people at which channel(s) at each step and time of their journey.
Hyperpersonalized ads are all the rage right now. Each ad is customized to the user's history and real-time behavior and preferences, interests, intents, location, property, device, timing, and so on. Every variable is subject to bespoke personalization – product(s) featured, offer, call-to-action, theme, layout, size, headline and other copy, design, featured benefits, etc. When executed correctly, this increases clickthrough rate, engagement, and often conversion or adoption to cart.
Tip: Make sure to test customizing the ad format in your arsenal. Most marketers overlook it, but it can be lucrative. The other powerhouse element that is often ignored but can be oh-so-very-juicy? Context. Many companies get so twisted up in their knickers trying to hyperpersonalize the ads to/for people that they don't spend enough time figuring out how to individualize the ads to the people within the context of the property. Granted, this is difficult when done traditionally, but it's easy-as-pie with AI and worth testing. Other low-hanging fruit? Viewer location and seasonality.
There is a tipping point in personalization, where too much of it can backfire. Overpersonalized ads can also lose context. One of AI's significant benefits in personalization is being able to test many things simultaneously instead of just a few. However, it's essential that you monitor your results and act accordingly in real-time.
Your mileage will vary depending on how much hyperpersonalization helps you. It's likely to change based on your seasonality. This is important to note because you may want to accommodate your specific peak times in your models. (And because I know people will ask, if it's not 6x+, you should keep perfecting your models and, most importantly, the data you feed them.)
DEVELOPING CREATIVE VARIATIONS
AI excels at creating variations of your control ads. Based on what's working (and what's not), AI/ML can optimize your creative by ad, user, channel, length of time on file, seasonality, etc. AI can change the copy, call-to-actions, colors, theme, main and supporting visuals, format, size/layout, overall design, and more. No more of that pesky changing one element at a time; AI allows you to develop thousands of different ads at once.
Tip: Vendors typically push the eleventy bazillion variations that AI can do. This is 100% a benefit. The BIG advantage, however? With proper oversight, AI gets better over time. As it does, its predictions will improve. Plus, it will find more things that humans won't. Using that intel to increase the efficacy of your creative can be a goldmine.
If you're running an aggressive AI-powered variations program, you will come up with many ads that are duds. I recommend you keep these in one place and look at them regularly. You can learn more from the ads that didn't work than those that did. Yes, really. However, even if you don't get a thing out of your review, your AI will. For certain things, this may be an issue or negatively impact you down the road. (For example, items sold out too quickly or had poor backend conversion because of high shipping fees or shipping times.)
TESTING
AI is a prediction powerhouse that is excellent at gruntwork. It's on 24/7/365 and learns as it gets more mature. (The quality of the learning depends on your data and oversight.) This is one of the keys to making AI so superior at testing. Long gone are the A/B split tests of yesteryear. With AI, you can simultaneously test hundreds, thousands, or even millions of variables, dynamically changing in real-time based on your current results and/or future predictions.
What can you test? Anything and everything you can think of – subject lines, formats, placement, timing, device, copy, messaging/sentiment, call to action, colors, property, brand, context, and more. It's one of the quickest, easiest, and surefire ways to improve your program. Best of all, it's affordable too.
Tip: Start small and make sure a human is involved in the oversight. (Yes, even if you're working with an outside vendor who will inevitably push you to test eleventy bazillion things at once automagically.) The marketers who are the best at testing are the ones who understand how AI testing works and know how to disrupt the AI when they need to. Full stop.
We often talk about AI in terms of quantity. For example: "builds and tests a bazillion headlines." As your models deepen, it has the potential to go from quantity to quality. For example: "develops the perfect headline for every individual user based on their identity/behavior/timing, predicts their follow-up reply, and creates the path best suited to create maximum revenue." Depending on how much data you have, this process can move faster than you might think, which is one of the many reasons human oversight is so meaningful.
PRODUCT SELECTION AND RECOMMENDATIONS
AI can be really, really, really, REALLY good at this, and only a few marketers consider it. Depending on your goal(s), it can make product recommendations by the customer, ad, channel, individual, property, context (one of my favorite secret weapons), etc. You can do this individually or in batches/groups. It's great for old customers, new customers, and reactivation efforts.
Tip: Try 5-10 evergreen (perennial bestsellers) first. Get your formula down, and then roll it out. Doing it in smaller steps allows you to perfect the process and gives you better benchmarks.
It's highly recommended that you build out separate programs for new products and their onboarding to your portfolio and overstock/clearance products that you're eliminating. Accommodating for both of these will strengthen their sales performance and can prevent your merchandise models from going haywire.
DYNAMIC OFFERS AND PROMOTIONS
AI can help you choose which offers, coupons, promo codes, etc. to use by an individual, product, channel, ROAS goals, and a bazillion other things.
If you don't use promo codes, you can apply this same logic to messaging, for example, figuring out who is sensitive to shipping times and telling them when they will get their order.
Tip: Integrating AI into your paid ads with offers is very easy. It's also one of the things that you want to watch the closest. Depending on what goal(s) you've set, it can run amok very quickly. When you're ready to do this program, build in extra oversight, make sure you have good controls, and backtest against any new control at least once.
You can read more about dynamic offers here. 
RETARGETING
There are many ways you can use Artificial Intelligence to improve your Retargeting efforts (read more about them here.) One of the rarely-mentioned ways it can help your Paid ad program is by tracking your online AND offline efforts and then combining them. This will give a more transparent, more accurate picture of how your ads are performing; and who, what, where, and when you should follow up.
Tip: Retargeting gets a bad rap from old-school consultants. It's unfortunate because as time has passed, what you get for traffic has changed dramatically. The more names you have that are not bullseye, the more you might want retargeting as part of your sales process. It can also be very profitable when used with graveyard programs (unsubscribes), reactivating inactive customers, and building more robust profiles for Social and new customers.
ANALYSIS AND REPORTING
One of the best things about Marketing AI overall is how much it increases the actionable insights you get from your analytics. From a Paid perspective, it's good at predicting your success, measuring your success, and, most importantly, giving you recommendations that you may not have spotted on your own. Does the latter happen overnight? No. But things will get better and better over time.
Tip: Marketers favor getting AI involved with their reporting because it saves them time (and money!) Companies that are most successful take the manpower hours formerly allocated for the gruntwork and use them for strategy, maximizing The Machine's insights, prioritizing, and so on.
FREQUENTLY ASKED QUESTIONS FROM OUR READERS…
I noticed you didn't list Planning above. Why? Isn't that one of its benefits?
This gets a lot of press. Right now, I see the most success with humans leading the planning. I haven't seen any companies use it to do all – or even the majority – of their planning without oversight well. With that said, AI is fantastic at helping you with your analytics. The reporting and predictions can be instrumental in planning…
We're a small company that doesn't spend millions on PPC. Will AI still help me, or is it a waste of time?
I'd need to know more about your business to answer this question, and it's important to note that Artificial Intelligence can be suitable for all sorts of budgets, not just the big ones. If you're considering AI, I'd recommend that you first determine your #1 goal.
Then, if you're interested, figure out which vendors can help you. You don't necessarily need to outsource (in fact, a lot of the best paid AI is in-house), but it may be quicker and easier for you to use an outside service/package. Either way, vendors will give you ballpark pricing, which should help you figure out whether it's prudent from a cost perspective. (You can learn more about selecting AI vendors here.)
Frankly, the biggest reason that small to mid-sized companies use AI in their Paid efforts is that it excels at gruntwork. For many companies, this frees up the Paid person/team's time spent doing minutiae and allows them to work more on the strategy/growth aspects of the program. This is a legit reason for small businesses to use AI. An even better reason? It offers more robust targeting and segmentation. This often means you can learn faster, especially when testing.
What are some of the marketers' biggest mistakes when adding Artificial Intelligence and Machine Learning to their Paid Advertising efforts?
They don't consider that the traffic drivers (search engines, social engines, marketplaces, etc.) also use artificial intelligence. Granted, you don't have control over what others do, but it's still important that you learn to account for it. This means human intervention, diligent record-keeping, and testing.
Integrating AI into your Paid advertising can make you a lot of money. It can also be costly. You can prevent skyrocketing costs by mastering one goal at a time, setting firm budget limits and sticking to them, training your models properly, and developing proper segmentation.
It's also critical that you react to your results in real time. This sounds simple in theory, but most companies (especially legacy direct marketers and catalogers) don't do this. AI processes and analyzes oodles and oodles of data at scale and changes dynamically based on what it predicts. If you pay attention to it, you can react in real-time to maximize your outcomes. This also allows you to prevent things from going off the rails.
The search engines are already doing some of this stuff for us. Why would we waste our resources building our version? They're more capable.
You're cool with the fox guarding all your chickens? Okie dokie.
You should take advantage of what the traffic drivers offer you. You may also want to supplement their offerings with your findings. This can be for all the usual suspects (maximum clicks, maximum conversion, target return on ad spend, target CPA, target impression share) or for new things that are important to you.
Remember, search engines, social networks, and other traffic drivers report on what they know about your business. What YOU know about your business – and the data you have – FAR outweighs that. For example, they don't know what kind of results/activity you get offline.
Many of them make their predictions on a sample level of your data. This often backfires, but even if it didn't, companies who test it know that their findings don't always transfer from one property/network to another. This can be costly.
They don't factor in things that can be very important to you—history, inventory, availability, clearance, stock, shipping, your company's seasonality, etc. If you're only interested in device type and keyword, you'll be fine, but that leaves a lot of money on the table.
You won't have insight into how they made their predictions. You also have no control over them other than spending more/less money and hoping you did the right thing. That's a big risk in this day and age.
Our Paid Social results are very different from our Paid Search stuff. Is that normal?
Very.
Marketers who really dig into their results often find that Social, Search, and Marketplace Paid results can be wildly different. Sometimes, that difference is easy to spot (upfront conversion, for example.) Other times, you need to dig to figure it out (likelihood to repeat, for example.)
Performance is also very different within the channel. That's why breaking out your ads by type and stage is essential. Far too many people combine all their Retargeting results with their Google/Bing results, for example.
Again, I'm in favor of marketers taking advantage of the free help/insights that the traffic drivers offer. However, the differences – especially in Voice advertising – are the reason why I encourage most folks to start looking at developing some of their own stuff in-house. AI makes it easier, but even if you don't use AI, I'd recommend taking a different view on your Paid programs, specifically how you break things down within each property and how you can maximize your results by chaining some of the channels together.
Are you using Artificial Intelligence in your Paid Advertising programs? Have a tip you'd like to share? Have a question you'd like to ask? Tweet @amyafrica or write info@eightbyeight.com.