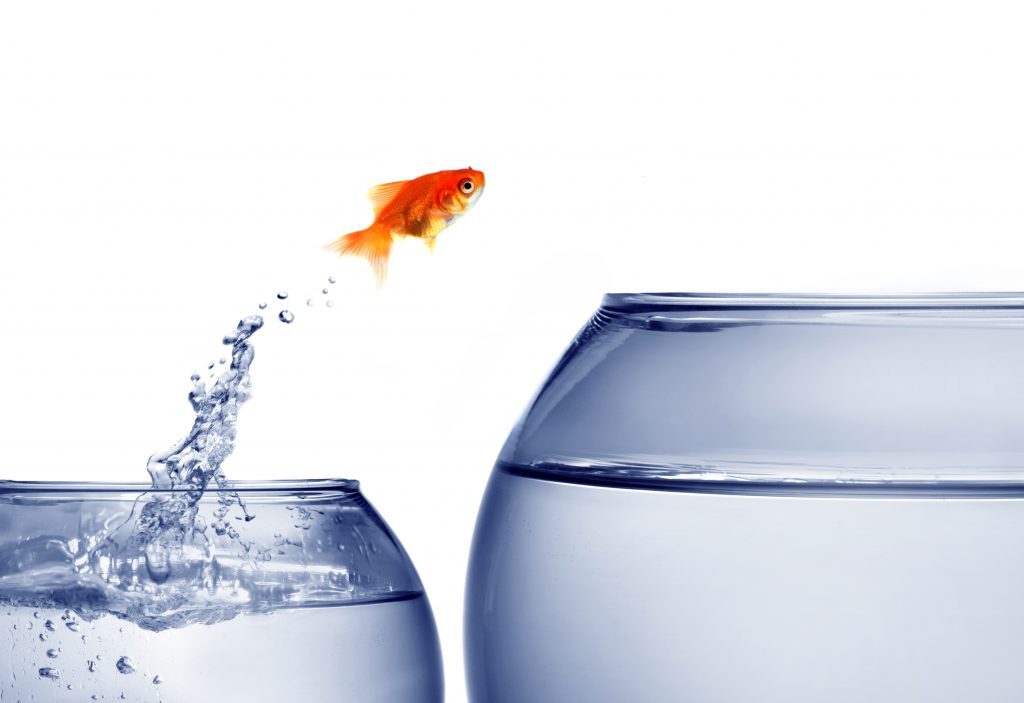 I just got off a call (old school, you know BY PHONE) with one of my very first clients.
He was squawking about how crazy it was to him, that after all these years, even the most sophisticated companies suffer from major cart abandonment. Conducting usability testing for over a decade hardened me to my Mohs-10 core so I was not so amazed.
A huge chunk of your site visitors should only have access to the technology of a stick. The rest of them have so many personal distractions (especially if they're on mobile) and even more site friction. (Friction = slower-than-death performance; clunky promo code handlers; confusing coupon interrupters; quirky address verifiers; customer service and legalese vomit; and so on.) It's a wonder some companies get any orders at all.
The good news is that Voice will solve a lot of your cart/checkout issues and it's gaining adoption faster than anyone anticipated. The bad news is that although it's close, it's not-this-year-close to mainstream use. This loosely translates to the more you improve your cart and checkout, the better. If you're thinking… why the urgency if Voice will fix it? Can't I just wait it out? First, the search engine algos value conversion and completion. Second, if you want an excellent Voice experience, you must train The Machine with a streamlined experience. Fixing it now, then using artificial intelligence to improve it is ideal. But even if you never use AI, the systems that send you traffic do (and they use LOTS of it), so it's best to be prepared. You'll want to know how each element of your cart and checkout works on its own, as part of the cart/checkout process, and as part of your site experience overall.
So, what parts of your cart and checkout experience are worth personalizing?
Almost all of them.
I've seen comprehensive testing on everything from simple customized cart and checkout headers and footers to uber-complex 100% bespoke carts. And in one way or another, almost anything can be improved in the buying process. If you're starting from Ground Zero, though, here's a list of the top elements that can make the most difference.
Special Offers, Promo Codes, and Coupons
Most abandons come from just a few things, and promo handling is one of the biggest.
What should you test first? Personalized offers/retracts in the cart/checkout. Customizing offers for every individual on your list can get incredibly complicated, so start small, with just a few leading offers and then build up.
Remember, not everyone needs or takes advantage of offers, so you'll want to test retracts too. (A retract removes the entire promo box.) If you feel you've mastered that, test how and where you showcase your promo/coupon box. (This is big and can take a hot minute to get right.)
Shipping
The other huge reason people bail? You guessed it. Shipping fees. Does that mean you should reduce them? Nope. Not the suggestion. Figuring out the best way to get carters with the highest propensity to purchase over the shipping hurdle can be a veritable goldmine, and there's no one right way to do it.
What should you test first? Let's be frank. Personalized shipping fees instead of one-size-fits-all charts are the way to go. (If you're not using Amazon Prime-like offerings when it comes to shipping, that is.) Changing the fees based on where the user's ship-to address is in proximity to the shipper's location is KILLING it in all sorts of companies. However, if that's not on the table at your company, a couple of things are also worth testing. What are they? Determining the locations (per individual) where you should showcase the shipping box. (Like the promo/coupon box location, this often takes several attempts to get right.) Testing out of a shipping table and into a current fee + the next fee if you increase your average order scenario. In other words, reducing the number of options you show and focusing on where the user is currently at cart-wise and/or where they could be. Some companies find this is two choices, others find 3. Your mileage will vary.
Format
As one of the biggest eCommerce platform players came into their own a couple of years ago, they brought with them a riff off an old one-page cart template that many people wholeheartedly adopted WITHOUT TESTING. (Insert loud screaming here.) One-page checkouts have been around for two decades; they're not exactly revolutionary. And although they do work for many visitors, they certainly do not work for ALL people, which is why personalized cart formats are often low-hanging fruit.
Don't have a one-page cart? That's cool. You might want to try format personalization too. Format personalization gives users the steps they need – and only the steps they need to get through your entire process. It gets a lot of attention in gift companies where there are often different ship to names and addresses to be considered. However, it's appropriate for all types of B2C and B2B carts.
What should you test first? There are many ways to take a bite out of the proverbial format elephant. One of the tastiest is to look at each channel and figure out where the visitor is struggling. (Hint: if you have a lot of offline business from catalogs, direct marketing pieces, and such, start there first.) If you're not using AI, you'll likely want to test one checkout versus another, get some data, find a control, rinse, and repeat. If you are using artificial intelligence/machine learning, take one channel (like email) and set your goal to increase overall checkout conversion. Recommendation: If you decide to do Paid first, break the channel down into different buckets and work on them independently as they often act like very different channels within the channel. The same thing is true for Social and all the various players.
Upsells and Cross-Sells
Marketers talk about upsells and cross-sell in a lot of different ways. Upsells can either be used to sell items that are more expensive than the ones they have in their carts (a $50 belt instead of a $10 belt, for example) or sell more items overall.
Cross-Sells are mainly used to sell items related to the ones you've browsed or carted (selling a belt to go with the pants you have in your cart, for example.) With that said, some marketers use it only to sell accompaniments to the product – batteries, a carrying case, an extended warranty, etc.
Either way, it's selling stuff—more stuff or stuff that costs more.
You can upsell and cross-sell many places in your cart and checkout: pops, modals, hoppers, streamers, skyscrapers, add-on pages, and so on. Personalization, primarily assisted by artificial intelligence, has made things A LOT more interesting and, frankly, more lucrative.
What should you test first? Location. Vendors who sell this service often recommend testing assortment first, but a few location/appearance tests can open up many opportunities for new places to sell. Plus, it can also help you determine where NOT to sell, which is critical. Many providers are still using desktop-oriented recommendations for upselling and cross-selling, and we're living in a mobile-first world these days. Even if your users and traffic aren't mobile-biased, the locations that work for many companies have changed in the past couple of years.*
For your cart, you'll want to test where to best sell in the cart while ensuring that users will move on to checkout. This is key because even though most companies can pretty easily increase the number of carted items, some companies find that the increased number of carted items substantially reduces their adoption to the checkout process. 
You'll want to test the format you use between your cart and checkout. Many companies have used pops and modals in the past, but more and more people have moved to splash and add-on pages to reduce friction. Reducing friction is especially important in mobile.
For your checkout, you'll want to test the location of where additional selling features work best, just like you do in your cart. Again, be wary of not impacting progression to the next step.
After completion, you'll want to test the number of products to present and how you show them on the page. Your thank you/order information is important, and you can test that too, but usually, that area – if it's tight – isn't as material as stuff being above the fold and showcasing the correct number of items. After completion is one of the very best places to sell things like clubs, automatic delivery, extended warranties, and get pre-orders for upcoming items.
After you figure out the location and how many items you can sell in each area, you'll want to start personalizing what you sell. Please be sure to pay close attention to which price point works where. AI makes this a lot easier by offering real-time predictions based on history and current behavior. Either way, it's likely that each area you have will feature different price points.
As you know, there are a bazillion things you can "personalize," but in the checkout area, things that consistently work and are worth testing are: Buy It Again (based on past purchases); Continue Where You Left Off (based on browsing behavior); checkout aisle items (your version of the candy and trashy magazines in the checkout aisle); NLPs (next logical products based on previous/current cart items); upgrades; accessories (things like batteries), extended warranties; bulk buying; and loyalty clubs. There is typically a different time, place, and a number of items presented for all of those. For many companies, it can also be beneficial to test a deal of the day or a featured product with limiting time pricing (for example: deal available only for the checkout.)
Some consultants and vendors recommend testing personalized downsells too. This is worth testing if you are using advanced AI and have already built a solid foundation. Downsells recommend less expensive items and/or special coupons to decrease the order in hopes that the new products and incentives will improve conversion and increase overall revenues. I've seen many tests where they work like gangbusters, but (a) you need to monitor them like a hawk because the algos can quickly run amok, and (b) they work best for companies who have trained their AI systems properly so that the upselling and "selling more overall" are prioritized first.
Dynamic Pricing
Successfully changing/updating the pricing within the cart/checkout grid is relatively new. Two-step marketers and companies selling solo products have successfully done this for over a decade. However, it's been a nightmare for most companies because it's such a manual process. Now, with the help of artificial intelligence, it's easy(ish) for everyone.
What does it involve? Changing the price within the cart and checkout independently to get people to convert. It's most often used as a price lowering technique (although the discount amount is typically immaterial), but it can also be used as an urgency play or for price matching.
What should you test first? I'm not going to sugarcoat it. This can be tough to pull off if you don't have much experience with personalization and AI. If you feel that you're advanced and ready for a challenge, it's undoubtedly worth testing. Do it for repeat customers first. It's the quickest way to learn what works and what doesn't.
You should test the cart and the checkout independently. Folks often try to clump everything together. You can do it that way, but it often results in giving away more money than you should.
How you call out the pricing (or urgency if that's your play) matters, so if you're going to test this, commit to the test itself and the formats you will use. People used pop-ups and callouts/bursts in the past, but as pops have become more problematic, marketers have had to test alternative ways. Slugs, small animation, countdowns, etc. all work.
Measure for success
When determining whether your personalization is working in any/all of these areas, be sure to look at your improvement in overall conversion, your increase(s) in AOV (Average Order Value), and your overall finisher percentage by step. The more data you capture for each step of your cart, the better. Many measure which page in their cart/checkout users bail on, but knowing precisely which step they are bailing on is even more helpful.
As your personalization gets more sophisticated, your entire cart may be customized, but it won't stop people from abandoning. (Life happens.) Even the best retargeting and abandoned cart-triggered emails and text messages have the nasty habit of dumping users right back to where they initially failed…. your cart/checkout. AI can help you re-route the users to avoid learned helplessness, but it takes solid testing to get that working. In the meantime, if you know precisely where people bail, you can customize your marketing efforts to them. Did the user bail on shipping? Maybe you should try a mop/round-up/sweep with a shipping offer. Did they bail when your address verifier went haywire? Perhaps you'll have customer service send them a quick note, text, or call.
Please remember that you should test and measure each element individually and as part of the process. You test an element that works, so you add it to your checkout. Rinse and repeat. Now you have two personalized elements in your checkout. Then, you test another one, which works too, so you add it. Now you have three. Is that a good thing? Perhaps. It could also be a disaster. This happens a lot. The disasters, I mean. Don't get me wrong; personalization works, but it isn't the problem. The challenge is that we get greedy and add so many distractions and interesting things to look at that users either time out** or they decide to come back later because there was too much to think about. (Decision fatigue is a real thing.) Your average customer and category will impact how much you can push the needle. Marketers see whole pages dedicated to increasing the average order on places like Whole Foods and think they can replicate them right out of the gate. Can it work? Yes. Does it always work? HARD NO. Test. Test. Test. Test. Figure out what's right for you.
Your mileage will vary based on how good your data is
I hear from many marketers that they can't make their personalization work to the levels their vendors promised. They call me all frosty about it, looking for a replacement vendor, not wanting to deal with the fact that they're trying to upsell gluten-free, organic bread with a casket. (Real example.) Yes, there is probably a person who stuck a PB&J sandwich in with their deceased loved one, but let's be real, it's not the majority.
When you use personalization, you're trying to improve the user's experience. Certainly not make it more complicated. The more accurately you reflect the visitor, the more effective your recommendations will be.
If you're using personalization in your cart/checkout, please use a similar style/recommendations in your follow-up trigger emails, SMS, and retargeting efforts. You should test, of course, but it's typically a sure-fire winner.
Incidentally, one of the things that very few people talk about is how effective personalization is when the user comes back to the cart and checkout. Allowing people to skip the line can be VERY lucrative. Test things like cart hoppers, eyebrows, or cart heroes. (All things that take the user to where they left off, with just one click.) What you can do will depend on your security practices, but anything that helps speed up the process for the user is worth exploring.
Have questions or ideas about using personalization on your site? Have a tip you'd like to share? Tweet @amyafrica or write info@eightbyeight.com.
*This tends to happen when the most prominent players in the industry change things up, and people get used to their new way of doing things. Remember, if you're in eCommerce, every user on your list has a site that they benchmark your site against as their favorite, best or easiest site.
**This means they leave because they have something else to do, not because they're on the naughty bench.
Related article: 3 Powerful Marketing Metrics That Are Easier & More Lucrative to Measure with AI