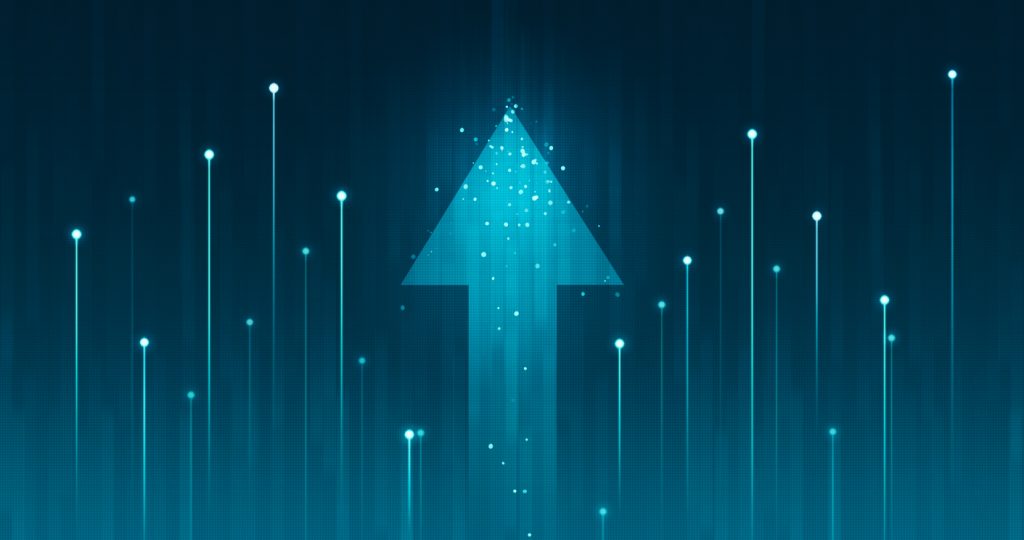 There's no doubt about it…  Artificial Intelligence and Machine Learning (AI/ML) are having a HUGE impact on Marketing.
Companies are successfully using AI/ML in email, recommendations, upselling, cross-selling, customer service, lead ranking, data hygiene, autonomous management of cross-channel campaigns, and so on.
One of the places it's having the most material impact? Paid advertising.
By combining historical, present, and projected future data, AI gives you insights into customers and prospects you've never had before. Plus, with The Machine doing more and more of the administrative tasks (in other words, gruntwork), your team is freed up to do the BIG thinking. (You know, the kind of thinking that comes when you're working ON your business instead of IN it.)
How can you use Artificial Intelligence/Machine Learning to improve YOUR Paid Advertising campaigns? Here are a few of the most effective places to start…
MAXIMIZING AD CAMPAIGNS
Artificial Intelligence is excellent for optimizing your paid traffic campaigns. It's especially beneficial for reducing overbidding and underbidding in response to market dynamics; finding additional keywords; boosting your traffic; maximizing your conversion (better targeting, less garbage, finding gold in longtail searches); regulating ad delivery; benchmarking your competition; improving traffic quality, and tracking engagement. On top of all that, it puts your reporting on steroids, making it far more actionable, so you'll know how, when, and where your ads performed in the past, how they're doing now, and what they'll do in the future vis-à-vis your competition, your plan, and your goals.
Yes, hundreds of paid and FREE/no-cost tools exist in the marketplace to do this. However, many companies are starting to build some of this stuff in-house to work in tandem with outside packages or to replace them. There are many great in-house success stories about using AI to increase revenues and decrease spending by evaluating ROAS (Return on Ad Spend), clicks, CPA (Cost Per Action), shares, conversion, and so on.
Using AI in your paid advertising efforts can be incredibly lucrative when it comes to budgeting. Instead of establishing set-in-stone budgets by channel upfront and plodding along to "meet your numbers," AI optimizes your spending across all your marketing efforts in real-time to get you the BIGGEST bang for your buck. This fluidity allows you to respond to the market and its conditions minute-by-minute. (As an aside, your AI can be designed to meet whatever your goal is – maximizing leads, conversion, target customer acquisition, retention, etc.)
PREDICTING REAL-TIME AND FUTURE VISITOR BEHAVIOR
Marketing AI/ML intelligence learns from past/current behavior. It takes things like demographics, psychographics, purchase history, browsing behavior, channels, device time and usage, and original source and analyzes the data. It looks at each element individually and more importantly, the relationships between them to determine which users/searches/paths/etc. lead to the most conversions.
If your AI is good, it will get smarter over time. It will not only be able to predict on-the-fly behavior but things that will happen in 3, 6, 9, 12 months, or more. Best of all, it will do this right down to the room within the house/building where this will happen.
DYNAMIC CREATIVE
In the past, when marketers spoke about Artificial Intelligence, they mentioned that it would never replace human creativity. Then in 2022, they saw DALL-E-2 and Imagen and the topic doesn't come up as much anymore. (If you haven't checked them out, you should. They're astounding, yet still very much in their infancy.)
Even if AI creative "lacks soul," the fact remains that it's exceptional at iterating. Marketers are using AI/ML to develop billions of creative variations daily – changing things like headlines, photos/images, CTAs (Call to Actions), body copy, colors, ad size, placement, formats, timing, and audiences, on-the-fly in real-time. 
Many of the more sophisticated companies are using AI/ML to build Crash-Test sandboxes where they can simulate the performance of dozens of factors to determine which ads will work best before they launch. AI excels at helping you figure out the lifespan of your creative efforts and when/where/how to change it out before it fatigues. (Creative/ad fatigue is a huge issue these days.) 
There's no doubt that AI/ML can improve your creative. It can also do damage (sometimes irreparable) if things run amok. With that said, if you're committed to setting up a program and monitoring it regularly, it can be one of the best things you've ever done for your ad program. That is not hyperbolic. However, you must realize that you can't just set it and forget it. Someday, maybe, but right now it's still a toddler in front of a staircase. You need to pay attention to it. Period.
The search engines are doing a lot of this AI-assisted ad work on their own. (Google's Responsive Search Ads, for example.) If you haven't tested the programs they offer, it's worth trying them first. (With cautious oversight.) However, as you get more sophisticated, you'll likely want to use an outside software package (not controlled by search engines or social platforms) or develop something on your own. The companies that send you traffic have inherent biases so having your own tool gives you clarity/insights you won't get from the traffic drivers. Plus, having complete control of the system gives you far more flexibility to integrate your offline and offline data; prioritize and organize your data just the way you want it; add 2nd and 3rd party data as you wish; and so on.
TESTING
A client recently told me that his new AI-powered testing made him look like Fred Flintstone. More like Dino, I thought. Man or Snorkasaurus, it doesn't matter though. The new way of testing is lightyears ahead. Out with the dated A/B split, time-suck testing, and in with exhaustive autonomous testing that reads and reacts to the results in real-time. There's nothing quite like it.
With AI, you're able to test every idea you've ever had… and then some. Plus, you can do it faster, with more agility, and in a more meaningful way. (If your foundation is solid, your AI will read and react to your results with limited bias, so you'll both learn faster.)
Be cautious, though…  This is an area of Marketing AI where many vendors are smarmy. When evaluating partners, be sure to ask, "How does The Machine get smarter? Does it do it on its own? And if so, how?" (More info on how to select an AI vendor can be found here.)
And speaking of AI vendors…. When you're starting with AI-enabled testing, a good rule of thumb is to start with one element. Then, move to the next. Do several of these tests before you go hog wild. Sure, the vendors will tell you that the reason to use AI/ML in your marketing efforts is so you don't need to do things slowly or in an outdated fashion – and they're right – but the better your foundation is at the beginning, the easier it will be for you to get things back on track when it goes haywire. (And yes, things will run amok – it happens to everyone. It's a rite of passage.) 
SAVING MONEY BY INTEGRATING ONLINE AND OFFLINE EFFORTS
The online divisions of many companies, including some of the biggest, are often in their own silos, completely separated from what's happening offline. The bad news? This is often a colossal mistake. Back in the good ole days, the different divisions could do their own thing and not impact each other. Now that everything is online first and easily associated, this is no longer the case.
The good news? AI/ML is being used to fix it. Some of this has to do with the fact that more and more call centers are being semi-powered by Artificial Intelligence. Call Center software packages use AI/ML for everything from prioritizing inbound calls/texts/emails to tracking and following up.
By tying the inbound calls/texts/emails into what happens online, it's easier to determine the true customer journey/experience. This can help you determine what's working and what's not. You'll also get a better idea of whom to follow up with and how you should go about it; where people get stuck and how to optimize their future experiences; how to maximize conversions, and so on.
It's also great for closing the loop – for example, if someone starts their purchase online but finishes offline and you know that the transaction is closed, you can ensure that you don't waste money remarketing or retargeting them. The same thing applies to seasonal purchases; big dollar purchases that won't happen again for a while; and B2B and B2G purchases with strict buying cycles.
Are you using AI to improve your advertising efforts? If so, how? Have a tip you'd like to share? A question you'd like to ask? Tweet @amyafrica or write info@eightbyeight.com.