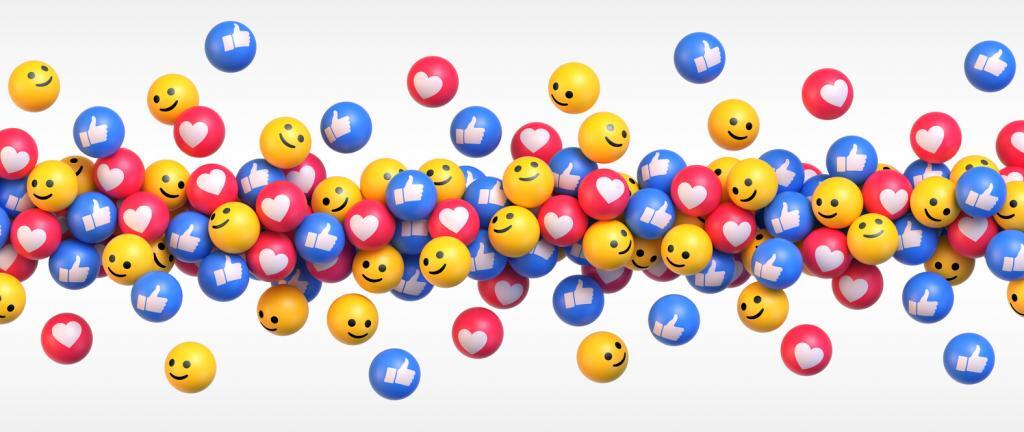 If you're an eCommerce marketer, chances are you either love social media… or HATE it with a passion. Those who despise it often have lots of Customer Service issues or overly restrictive brand rules. Or, you know, they're just curmudgeons like me. Those who love it have often found the Holy Grail when it comes to using Social Media for Advertising and Profiling. So juicy! (And yes, even the most cantankerous can get behind Social ads.)
Whatever side of the fence you're on, there's one thing that we can all agree on…  Artificial Intelligence/Machine Learning (AI/ML) has made Social a lot easier… and, frankly, more lucrative.
Why?
INCREASES REVENUE AND DECREASES COSTS
Most companies who employ AI/ML in their Social efforts use it for things that The Machine can do better than people (bulk scheduling, hashtagging, and shortlinking posts, for example.) It's beneficial because it automates repetitive tasks, frees your marketers for more strategic work, improves customer satisfaction scores, consistency, and more.
Not only will you get greater efficiency and more productivity, but you'll get a BIGGER bang for your marketing buck by AI's learning (real-time and at scale), which has proven to increase engagements, shares, and conversions dramatically. More relevant people + more relevant content + more relevant offers/offerings + more relevant timing + more relevant channels = increased engagement and conversions.
SUPERIOR TESTING
AI/ML turbocharges your testing efforts by allowing you to quickly create specific campaigns for your users based on all kinds of variables – what device they use; how often they visit; AAUS (Average Active User Session); demographics; infographics; user preferences; the number of days since their last purchase; inactive and reactive status; historical behaviors; and so much more. Instead of standard A/B split testing with many limitations, you can dynamically customize your messages on an individual level, learning and adapting as you go.
IMPROVES CUSTOMER INTELLIGENCE and GAINS AUDIENCE INSIGHTS
Social AI/ML tools collect and analyze oodles of social and behavioral data at scale to figure out who your customers are and what they really want/need. You'll find new audiences to target, pinpoint emerging trends, track and monitor mentions, and keep better tabs on brand reputation.
EFFORTLESSLY CREATES CUSTOMIZED CONTENT
Nowadays, everyone (and their pet pig) has an "AI tool." Many of them have low "intelligence" (read: they're dumb as a box of rocks) but in terms of content creation? AI's pretty good at that.  By processing uber amounts of social media data, the AI learns from your users' actions and creates content/recommendations that they'll find most interesting. Plus, because there's little anecdotal commentary, it's likely to uncover patterns you've never seen.
Want to increase engagement? AI learns the users' preferences and purchasing behaviors, allowing you to laser-target the people who are most likely to act/buy. Use tools to determine what kind of content most appeals to your audience; learn your brand voice; refine your content so you can quickly create posts at scale; schedule posts at the right time to reach your audience, and identify trending content that you can use share/piggyback. The tools will help you predict the best language/tone for your market, and they'll even develop unique voices for your different audiences (customers vs. prospects, for example.)
Want to save time? Tools allow you to plan and create your content in advance and then schedule it for later publication for multiple networks in one place. Effortlessly map out campaigns, flesh out content gaps; repurpose content; automate cross-post actions; shortlinking and hashtagging; and quickly reschedule your posts.
Want to increase conversion with better user experience and journeys? Customize your content to capture attention better and compel your users to take action, whether a click, an inquiry, or an order.  Use data from past customer journeys to forecast future behavior/outcomes and devise rerouting plans before obstacles occur.
Want to improve your brand? Use tools to fix grammatical errors and offer word suggestions; police your tone/brand; create, highlight, and analyze keywords and hashtags; and determine what color and images work best for you. Predict the best language/voice/tone to speak to your audience. Develop unique voices for different segments. Determine how your audience will react/respond to headlines, body copy, photos, images, videos, color palettes, textures, subjects, and more BEFORE you implement them in your posts and ads. (These insights can be precious.)
Want to increase distribution? Determine which posts are best for sharing and the right way to ask your audience to share. Use tools to list the underperforming posts. (Many good ones will give you suggestions on how to fix them.)
 Please note: Many companies are testing automating their entire content offering using AI/ML. For most businesses, it's still critical to have someone oversee the process – and the postings.
ROBUST COMPETITIVE ANALYSIS
AI/ML allows you to keep tabs on your competitors more easily. Capture, track and analyze postings (number, day, time, etc.), reach, sentiment, engagement, followers, comments, and other activities. Look at competitors and non-competitors selling to the same audience(s) you are. What are their strategies? What are they doing right? What could they be doing better? What do their followers love about them? What do they hate? Prioritize what's important and set up a hierarchy of the companies you watch. Then, look at their data separately by how much of a competitive force they are and as a whole.
PINPOINTS THE RIGHT INFLUENCERS
Let's face it…. Finding just the right influencers can be such a hassle. Chances are, you can easily find someone who shares your audience. However, having them be the right person to pitch your brand and product(s) can be a different story. That's where AI/ML can help. It allows you to analyze which influencers – on which platforms – can give you the biggest reach and the most engagement. Then, it can go a step further and figure out the best spokesperson for your specific message by predicting reach and determining who can drive the most engagement/clicks/orders. Because AI/ML can look so far and wide, companies often find hidden gems of talent outside their category/niche.
INCREASES CUSTOMER SATISFACTION SCORES AND SENTIMENT
This is a BIGGIE and one well-suited to using AI/ML.  Not only can you create and target posts, comments, and ads that are more representative of your audience, AI/ML tools allow you to listen 24 hours a day, seven days a week, 365 days a year – identifying problems and fixing them quickly. Users are happier when they don't need to wait for answers. You can easily give thoughtful, personalized responses to issues, complaints, and general comments when you have an automation program in place.
Plus, the customer experiences are fast and tailored, and they string too. (Stringing gives the user consistency in brand, voice, answer, etc.)  By using automation, you're also more likely to have a tiered escalation process. Tiered escalation gets people to the right place(s) faster and/or better answers. (Some companies do this by deploying chatbots. Others do it using human CSRs.)
DRAMATICALLY IMPROVES ANALYSIS
When we talk about the benefits of AI/ML, we say something does this or that "AT SCALE" a lot. Why? Because it's one of the biggest benefits of using AI in your marketing efforts. Using all the relevant historical data, you can feed it COMBINED with what's currently occurring with the user(s) journey(s); you get baselines like never before. #nohyperbole 
You can look at so many things in a new, improved way. Questions you should consider asking your Social AI/ML Tools to solve:
What's trending?
What's working? What isn't?
What are the best times to post content on different social media platforms?
Which keywords and hashtags get you the biggest bang for your marketing buck?
What should you post? How often should you post? How much should you share others' content?
What content generates the maximum engagement? Shares? Reactions? Inquiries? Orders? Reach?
Which posts and ads are (and will be) most effective? By audience? By engagement? By shares? By reach?
Which influencers are garnering you the most engagement? The most sales? What influencers does your audience love? Hate? What content do they love/hate/best respond to?
How quickly does your creative fatigue? How many days until you should use it? When can you reuse control creative?
What messaging is best for each state/region/country/language?
What's your conversion rate by device, provider, model, browser, IP, geographical location, time, or day? Engagement rate? Shares?
What's most influential in terms of improving your sentiment analysis? What kind of posts gain positive reactions? Negative reactions? Neutral reactions?
How do ads influence the rest of your activity? What ad creative drives the most engagement, clicks, inquiries, sales, and shares?
Use AI/ML tools to target prospects and customers on the right day at the right time with the right offer and message. Optimize for clicks, engagement, and conversion – whichever you prefer! Once you've built momentum and solid controls, you can use AI to create your ads.
What do you think Social AI/ML tools do best? Have any tips you'd like to share? Any questions you'd like to ask? Tweet @amyafrica or write info@eightbyeight.com with your ideas.