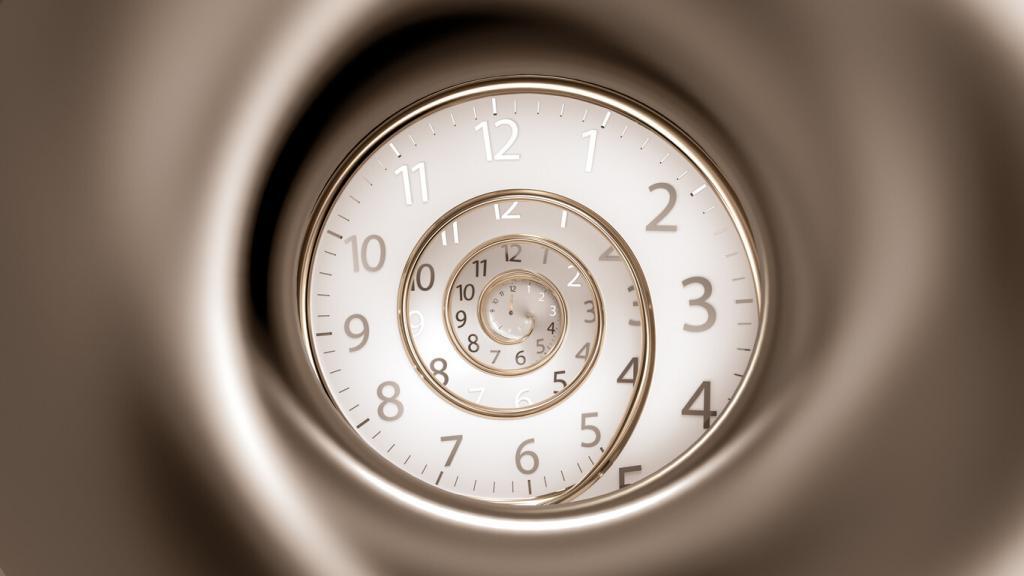 Send Time Optimization (STO) allows you to send emails at the perfect (optimal) time to every contact on your list. Designed to improve inboxing and maximize engagement, each individual gets their email on the best day at the best time for them.
Back in the olden days (read: just a few years ago), we used data analysis and some intuition to do this in broad strokes, but with artificial intelligence, it's become a lot more sophisticated and, frankly, more lucrative.
What's best to optimize from an STO perspective?
The timing, frequency, and mix of your campaigns. The latter is especially important if you have a solid trigger program.
Right now, most companies are doing it for the time element. So, if you best respond to emails sent at 11:30 am when you're killing time before lunch, and I respond best at 3:00 am when no sane person is awake, you'll get an email at 11:30, and I will get one at 3 am.
Every individual gets their email based on when the AI/ML predicts they're most likely to engage with it. 
What are the biggest benefits of STO (Send Time Optimization)?
Improved engagement. Depending on your file make-up, the improvements can be substantial.
Better inboxing and deliverability. This doesn't always happen immediately, but if you work it, you'll see improvement.
What are the drawbacks with using Send Time Optimization?
New folks don't have history with you, so their first email time(s) can bias their results. Typically, things adjust, but it's something to know and watch out for. You can set generic "best" times for people who don't fall into any specific block. (The purists believe this creates issues which is amusing because you get the same thing if you don't use STO at all but alas….)
Limited-time and time-sensitive offers/events can get screwed up. In B2C Email, you see this in Door Busters and Free Gifts (only for the first xx); Moonlight Madness and Early Bird Sales; Limited Quantity and Back in Stock Sales. In B2B, you often see this with things like "limited space" webinars and event sign-ups.  Users may not see something till it's too late/sold out/etc. You can overcome this issue by overriding any STO procedures you've set up on an as-needed basis.
It's a best guess strategy based on past behavior; as you know, behavior changes over time. As long as you're reading and reacting to your results, this isn't usually a big issue, however.
With many providers, optimized times fall at the top of the hour. Smaller companies squawk that this impacts their performance more than throttling.
If you don't accommodate for it properly, it can decrease the efficacy of your trigger program. (If you integrate your blasts and trigger programs correctly, STO can be a HUGE benefit but you need to establish deployment rules upfront.)
STO means different things to different providers. This sounds like a throw-away drawback, but it's critical that you're clear about what STO means to your provider before you implement it. Many providers are dicey about how their process works, and several say they do STO but actually use it for SUPPRESSION.
My provider says that Send Time Optimization is a waste of time and that we shouldn't do it. Is he right?
AI-powered STO pinpoints the best time for an email to arrive in a user's inbox. This means figuring out when someone will most likely open it and interact with it in a way that benefits both of you. Many vendors don't do real STO. They say they have it, but they can't really do anything besides send an email when the user's last email was opened.
So, in answer to your question… Yes, a lot of it is complete garbage. But for the quarter of companies who do it well, it can make a material difference in their results. If nothing else, it can be used to throttle your email. (This can be beneficial for improving deliverability.)
Companies who use demographic and behavior overlays on their customer files do best with STO.
What's View Time Optimization (VTO), and how does it differ from Send Time Optimization (STO)?
View Time Optimization (VTO) is a pay-to-play service offered by Verizon Media VTO. It's based on behavior gathered by the inbox service provider, delivering emails when the users are accessing their inbox. Some report that it can be beneficial for freemail boxes like Yahoo and AOL. It can also help reactivate old names (aka win-back campaigns.)
There have been some kitty litter dustups in the industry lately about the differences between VTO and STO because some of the more prominent players are trying to sell VTO as a replacement for STO, and others are trying to sell them together. 
What's a Traffic Cop, and why do I need one?
Put simply, a Traffic Cop is a hierarchical order of what emails are most important (from best to worst) and how they should interact with the other blast, trigger, and transactional emails in your program. (Some vendors call these Email Rules or Campaign Order.)
So, if you come to my widgets site and you look at seven items, cart 3 of them, sign up for free email specials to get the 10% discount that I'm offering, and then bail, you will likely be qualified for an abandoned cart series, an abandoned browse series, and a welcome series at a minimum.  If I entered you into all those email campaigns, you'd probably get three emails in the next couple of hours.  To minimize that hullaballoo, a Traffic Cop would say abandoned cart trumps all and put you in the abandoned cart series. (Please note: This example is for simplicity purposes.)
Traffic Cops assess ALL your emails (blasts, transactionals, and triggers) and their value.
If you're mailing more than a couple of campaigns, it's critical that you have one.
If you're using Send Time Optimization in your business, you need to make sure that you're accommodating for it in your Traffic Cop's rules. Otherwise, things can get very messy very quickly.
Have questions about Send Time Optimization? Have a tip you'd like to share? Tweet @amyafrica or write info@eightbyeight.com.
Please note: STO can also be used for push notifications, but those often follow different rules, so are not covered here.