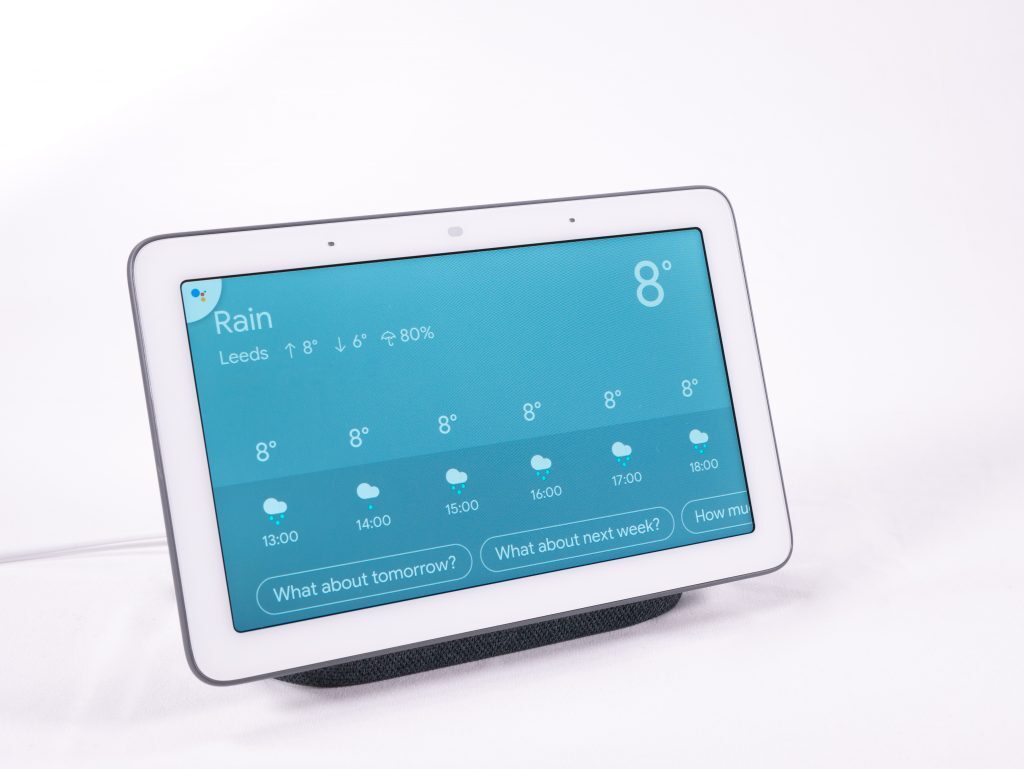 Google Actions are like phone apps for your Google Assistant. Powered by artificial intelligence, Actions can be used on your phones, smart speakers, displays, watches, TVs, appliances, cars, and everywhere else you can access "Ok, Google." They're similar to Alexa Skills.
In the past three years, several different names for actions and types of actions have popped up. Here are some of the most well-known:
Content actions – gives users a richer experience on Google Search and Google Assistant by marking up your existing web content
Direct actions – gives users basic answers to questions
Template actions – this is a legacy term for a feature that allowed people who didn't have coding skills to make actions using templates. (This program has since been shuttered.)
Smart Home actions – control your smart home devices
Conversational actions – allow you to create conversations and custom experiences for Google Assistant users. Google is replacing Conversational Actions with App Actions. (Conversational Actions will be sunset in June 2023.)
App actions – lets users launch/control Android apps with their voice, using Google Assistant. According to Google, "App Actions support dozens of built-in intents that model the common ways users express tasks they want to accomplish or information they seek, like ordering food, booking rides, and other category-specific actions; opening a feature of your app; and querying for products or content, using in-app search." App Actions were first introduced in 2019.
(Editor's note: we've gotten many emails about how confused people are about the types of actions and what they should pick. This happens because they've been around a bit and some names have changed over time. Plus, some of them have been terminated or replaced, which only adds to the confusion. The key is to remember that Actions help with the Voice experience. Voice is the fastest growing medium in our history, and many big tech companies are all-in on it. You should be too.)
What are the big benefits of Actions?
Google Assistant is available on over 1,000,000,000 devices, including phones, smart speakers, watches, cars, and displays. Available 24/7/365, Actions allow you to connect directly with your users by/with voice. It's like having a conversation with another person.
Actions can help build your web presence, extend your mobile app, control your Wifi, and manage your smart home devices. Actions can be beneficial for sales and branding. They're also a good way for marketers to learn about voice recognition and conversational commands. Plus, the Actions console (analytics area) is complete with helpful metrics that can help in other areas of your business.
What's the biggest drawback of Actions?
Google has done a fantastic job at creating documentation for Google Actions. They have developed comprehensive, step-by-step guides that walk you through the process, from how to build a persona to the best way to handle errors. Some marketers think that they oversell how easy it is to build them. I don't necessarily agree with this. With that said, depending on the size of your company, you may struggle with which department(s) should be in charge of Actions. (Customer Service? Sales? Marketing?) Or you may get caught up in the branding elements. What's your sonic brand? Are you using the same brand across all platforms? How do you choose the right invocation name? How do you make your Action stand out from the crowd? Etc.
What are the best tips for marketers who want to build an Action?
Like with Alexa's Skills, developing a solid game plan is essential before you build your Action. Here are some tried-and-true tips for success:
Have a clear purpose. You can develop Actions for anything you can think of… and then some. You should design your Action for something that your users need and/or want.
Keep it simple. When creating your Action, you want to design it for the lowest common denominator. You also need to be transparent with your users on how to use it. This sounds like another "water is wet" comment, but it's one of the reasons why some good Actions never get any traction.
Develop for questions and utterances. Actions are activated when users say or ask specific things. Most actions are accessed by an open, play, start, or ask request. Make sure that you develop your strongest content around it. (As an aside, an utterance is a way of expressing intent.)
Be consistent in your branding. Marketers are new to Voice, and often, there's a temptation to try something different. This can also happen because Voice is part of another team besides Marketing. It's ok to try new things, but your customer should be able to recognize your brand, company, and message across all your channels, whether they're hearing it or reading/seeing it.
Use call to actions. This applies even if you build an action for something like help, instructions, content, or lead generation. Ask people to take the next logical step.
Personalize your content. This can be harder done than said for marketers, but there are tremendous opportunities for customization. Look at where/how you can add it. (Rule of thumb: start small, get it right, and then add something else to your repertoire.)
Consider ways to increase loyalty. One of the things that's working well for eCommerce companies is building out reorder programs, automatic delivery/continuous refill programs, and offering points/credits/bonuses to users who make their purchases using Actions. These programs can be easier to start with because you already have a built-in target market and focused goal. They're also very suited to Voice in general. Just remember, the programs need to work across all channels, not just Actions; otherwise, they can backfire.
Develop a content/update plan before you launch. One of the biggest reasons why many apps quickly become graveyards is that folks build them and then promptly forget to maintain them. If you build an Action, you will want to establish content and a  creative update plan for the following 9-12 months. Content marketing in terms of Actions can be fruitful for lead generation efforts, especially if you capture something of market value from the user. (Email address, mobile number, etc.)
Where do I start if I want to build an Action for my business?
If you aren't using Actions yourself, one of the best ways to start is to learn about what Actions are available in your market. Then, start using them.
If you think an Action is right for you, you'll want to read over Google's information. Please note: You'll see a lot of "you don't need a developer to build an Action, any monkey can do it" schtick. Your mileage will vary depending on what your Action will be used for. If it's too much for you, don't fret about it; just send it to your developers.
Have questions or comments about building Google Actions? Already built an Action and have some tips to share? Tweet @amyafrica or info@eightbyeight.com.